Dan Khabie
Founding Partner
Dan Khabie launched his career in business transformation in 1997 with the creation of Digitaria, an award-winning digital media agency with a roster of clients that included Dreamworks, ESPN, the NFL, and Qualcomm, among others. When his company was acquired by WPP in 2010, Dan later became global CEO of Mirum, a 2,500-employee digital marketing agency with offices on six continents. In addition to being a LinkedIn Influencer, Dan has been an adjunct professor at San Diego State University and frequently speaks out about innovation and marketing. Dan's oversight includes all of CourtAvenue's client relationships, as well as identifying new business acquisitions.
Kenny Tomlin
Founding Partner
Kenny Tomlin has been a leader in the digital transformation space for over two decades. Prior to CourtAvenue, Kenny launched Rockfish, a digital innovation agency that received global recognition for its work integrating strategy, creativity, and technology. Rockfish also earned accolades for incubating award-winning software products such as YouEarnedIt, which was acquired by Vista Equity in 2018. After leading the business through numerous years of explosive growth, Rockfish was acquired by WPP in 2011. Kenny has since co-founded enterprises in real estate (AnthemIQ), hospitality (Superstition and Frame Hotels), and immersive technology (Subvrsive). At CourtAvenue, Kenny leads our product innovation lab and acquisitions.
Michael Stich
Partner
Partner and CEO of Services Michael Stich has been leveraging innovation to accelerate digital success for auto, CPG, health, energy, retail, and technology brands since 1995. Michael is responsible for ensuring client and company growth, differentiated services, profitable operations, and a strong company culture. Prior to joining CA, Michael led the global Dell business for WPP, as well as the Advisory Group for VMLY&R. Previously, Michael served as CEO and Chief Innovation Officer for Rockfish. Michael has also held senior marketing, strategy, and venture capital roles for Bridge Worldwide, Texas Instruments, McKinsey, and Dell.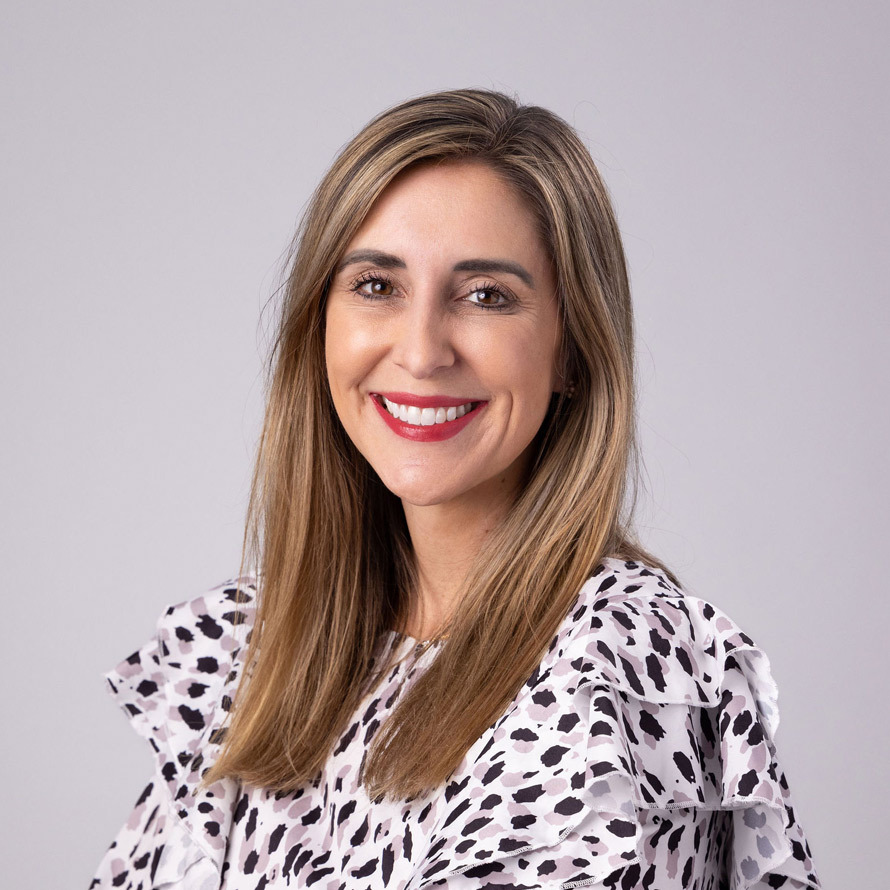 Jeannine Wheeler
Chief Financial Officer
With a proven 17+ year track record as an experienced CPA and finance professional, Jeannine excels in building successful accounting and finance teams to enhance financial reporting accuracy and streamline accounting policies and processes. Her expertise includes financial planning, forecasting, budgeting, contract negotiations, and agency mergers and integrations. Her passion is providing strategic financial and business consulting to executives to strengthen their business financial results. Organizations seeking to optimize their financial operations find her commitment to excellence and strategic mindset invaluable. Jeannine manages and oversees all aspects of accounting, finance, people operations, legal, and talent acquisition for CourtAvenue.
Julie Koepsell
Chief Client Officer
Julie has spent her career consulting and has deep experience in leading teams that bring brands, ideas, and technology solutions to life. She has worked across multiple industries, including healthcare, financial services, manufacturing, and retail. Her passion is partnering with clients to help them achieve their goals, and she has a proven track record for delivering results. She believes that the only way to be your best self is to be your whole self. Julie is passionate about helping people thrive at the intersection of humanity and work and has written and spoken extensively on the topic, including moderating panels at SXSW and writing a column for Women@Forbes.
Jana Roszkowski
Chief Operating Officer
Jana is a highly accomplished Account and Program Management professional, responsible for program management, agency operations, and operational oversight of the CourtAvenue Collective. She is a renowned leader in organizing teams to create captivating digital experiences for leading brands. She has guided both B2B and B2C agency clients to help solve some of their most challenging problems by consistently delivering innovative solutions that lead to greater efficiency and client satisfaction. A 20-year+ industry veteran, Jana's digital client and operational experience spans multiple categories and companies, including Ford, Lincoln, Royal Caribbean, P&G Home Care brands, Mars Petcare, and many more.
Mark Newcomer
Chief Strategy Officer
Mark is an innovative business and brand strategist with 20 years of experience across market research firms, digital agencies, and management consultancies. Currently leading strategy at CourtAvenue, Mark seeks to bring bold and differentiated approaches to solving the most important challenges our clients face. Mark's journey includes being the Chief Strategy Officer of Mirum, a WPP digital agency; a partner at Accenture, where he specialized in business transformation within financial services; and cofounder of Boston-based digital agency Consensus Interactive.
Kayla Brodman
Chief Experience Officer
Kayla is a Human-Centered Design leader with a passion for understanding people and adding meaningful value to human lives through business innovation. Kayla leads the Experience Strategy team, which specializes in bridging the gap between organizations and humans. Her experience spans advertising and innovation agencies, and she was the product design leader for a global non-profit enterprise organization. Kayla's client experience ranges from startups to Fortune 500 companies across diverse industry verticals, including automotive (Ford, Lincoln), pharmaceutical (Pfizer, Janssen), healthcare, and consumer packaged goods (P&G).
Rosie McGuire
Chief Creative Officer
Rosie strives to create connected consumer experiences by fusing human-centered design, creativity, and technology. Rosie was Executive Creative Director, Experience Design and Cincinnati office co-lead at VMLY&R. Her work has ranged from traditional campaigns to digital to broader cross-channel experiences. Rosie's expertise in creative experiences has been recognized by numerous international and local award panels like Cannes Lions, The Webby, One Show, and the Clio Awards. In a career spanning 20 years, Rosie has spent time working across a number of global brands such as T-Mobile, Ford, Lincoln, General Mills, and P&G.
David Dettmer
Chief Technology Officer
With over two decades of experience in technology strategy development and oversight, David excels in leading high-performing software engineering teams. His passion for strategically driving revenue and improving technical capabilities across emerging technologies makes him a global representative of CourtAvenue. As the author of "Raising Engineers," he offers valuable insights into building a strong team culture and hiring the right people to create impactful products. Based in Austin, Texas, David's dedication to helping startups reach new heights of success is evident in his proven track record of building cohesive technology teams.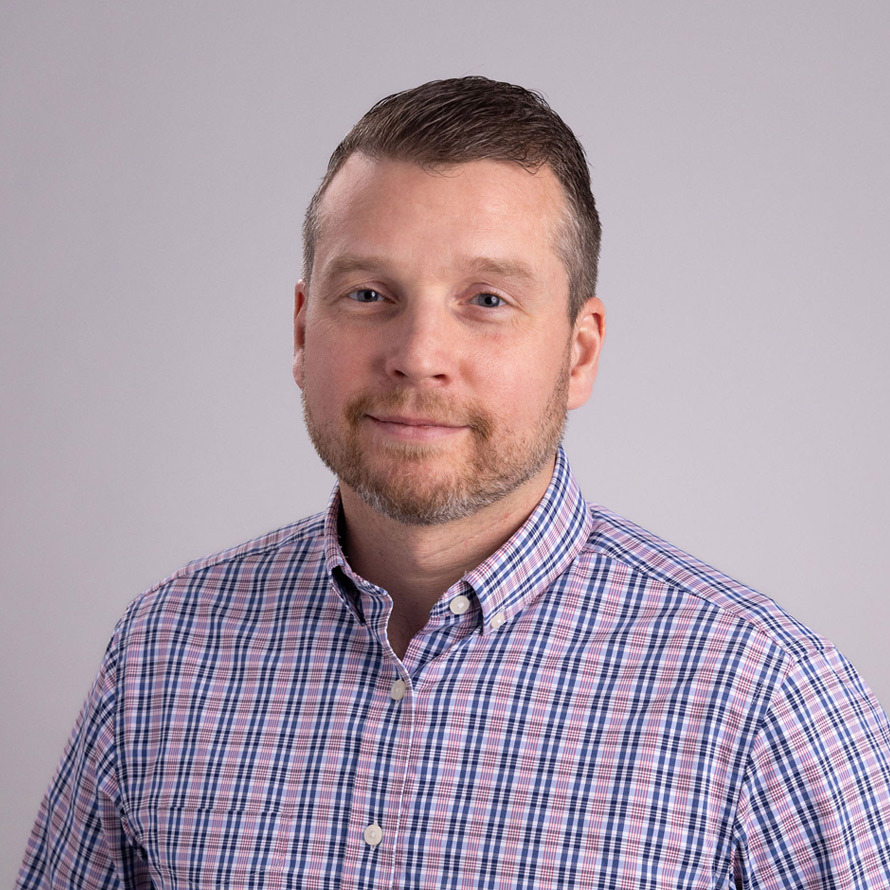 Scott Hamm​
Chief Data Officer
Scott is a dynamic leader with a wealth of experience as the Former VP of E-commerce Analytics at WPP, where he spearheaded strategies for promotion, assortment, and PDP optimization. Additionally, as a Lead Product Manager at Kroger, he played a pivotal role in successfully launching and scaling Kroger Precision Marketing's cutting-edge retail media solution, as well as coordinating a seamless migration of Kroger.com to an advanced search technology. With an impressive track record in driving growth and innovation, Scott is a trailblazer in the realm of digital marketing and analytics.
Ben Philyaw
Chief Growth Officer
With over 20 years of digital agency experience, Ben has a proven track record in executive management, partner channels, agency sales, and account management. Ben holds a passion for recruiting, developing, and managing successful sales teams. He believes what makes him successful is having an eternally optimistic view, coupled with a genuinely empathetic point of view around our clients and what drives their success. Relationships and quality of work are the foundations that build successful agencies.
Jaime Kalb
Chief Executive Officer, LATAM
Jaime launched his career in digital transformation more than 20 years ago at ProdigyMSN, a joint venture between Microsoft and Telmex. He crafted digital strategies for top-tier customers like Citibanamex, Coca-Cola, Dell, Liverpool, L'Óreal, Mercado Libre, Microsoft, Telcel, Toyota, and more. In 2009, he founded Clarus, a comprehensive digital services agency, which became one of the most prestigious digital agencies in Mexico City with an extensive client base. Clarus saw explosive growth over the years and was acquired by WPP in 2014 to become part of the Mirum Network. Jaime leads CourtAvenue LATAM and new business opportunities in the region.